1. Product introduction of 14 Inch Queen Memory Foam Mattress
XXY is one of the best 14 Inch Queen Memory Foam Mattress manufacturers and suppliers. This 180*200*10cm memory foam mattress is a mattress made of high-quality memory foam, also known as space foam, slow rebound foam, inert foam, zero pressure foam, etc. It has the characteristics of decompression, slow rebound, temperature sensitivity, breathability, antibacterial and anti-mite. This kind of mattress can absorb and decompose the pressure of the human body. It has a sense of pressure and fit while giving the body effective support. It has been medically proven to effectively relieve musculoskeletal pain, assist in the treatment of cervical and lumbar spine problems, reduce snoring, frequent turning over and other insomnia, prolong deep sleep time, and improve sleep quality.
High-quality material: our 14inch queen memory foam mattress suits all sleep positions. It fits your body curve to help you get relaxed after toil of work. Also, our 14inch queen memory foam mattress can lower motion transfer so that you will indulge in an undisturbed sleep all night.
MATTRESS WITH EDGE SUPPORT FOR YOUR SAFETY- the 7-inch high-density base foam underneath the comfort foam of our 14 inch queen memory foam mattress will provide support for your body to avoid some potential spine diseases. It's the firmest layer and quite supportive, with a thickness that holds the edge weight perfectly to protect you from rolling off while sleeping near the edge of the mattress.
FITS ALL BED FRAMES-our 14inch queen memory foam mattress is expertly compressed, vacuum-packed, and then rolled into a compacted box to avoid stain or shipping damage. A 10-year warranty and 100-day free trial are also included, so you can rest assured that our customer service team is here for you 24/7.
Delicate design FOR YOUR RESTFUL SLEEP- the top layer of our 14 inch queen memory foam mattress has a slow response to pressure. it supports your weight well so you won't sink in suddenly when lying down. The second layer is a 3" softer comfort foam to maximize comfort. The 6" high-density base foam at the bottom ensures full body support and maintains a strong mattress structure. This queen mattresses 12 inch is a bit softer than the 10" one. Back and side sleepers will find it a good option for pressure relief.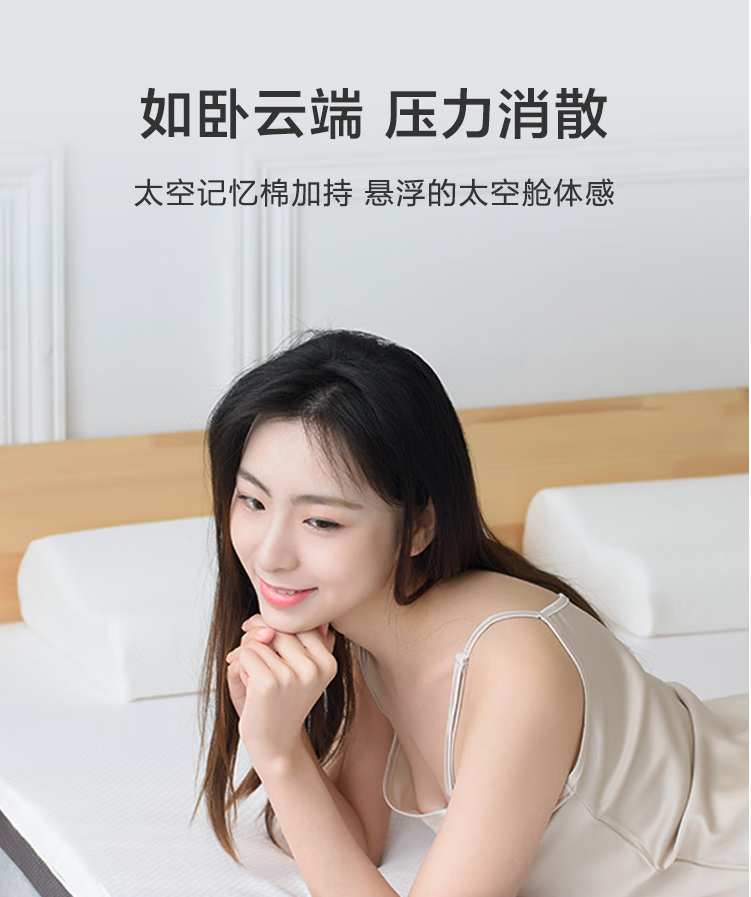 2. Product features of 14 Inch Queen Memory Foam Mattress
1).Thickened double layer, comfortable sleeping upgrade
a).4cm slow rebound memory foam layer to slow down the pressure;
b). The 6cm hard support layer is hard and has support and can be used as a front.
2). Comfortable in all seasons, sleep till dawn
Soft candy-like slow rebound fits the body curve to enjoy immersive deep sleep.
3).Naturally fit the body curve
The ergonomic design brings a comfortable sense of wrapping and avoids the gaps such as the back of the waist hanging in the air.
4).Release pressure in multiple parts of the body
Release the pressure in the head, release the pressure in the neck, release the pressure in the shoulders, release the pressure in the ribs, release the pressure in the waist, release the pressure in the hips, release the pressure in the legs.
5). Slow rebound material
When you sleep and turn over, you will not be disturbed, and you can sleep peacefully. Temperature-sensing memory foam has the characteristics of temperature-sensing and pressure-sensing. After lying on it, it can absorb the pressure instead of returning the pressure. The rebound time can reach 3-5 seconds, and the movement of the person next to it will be very small and will not affect sleep.
6). Air layer breathable and sweat-absorbing knitted air layer fabric
Air layer surface fabric, comfortable and soft side breathable mesh fabric, effective ventilation and heat dissipation.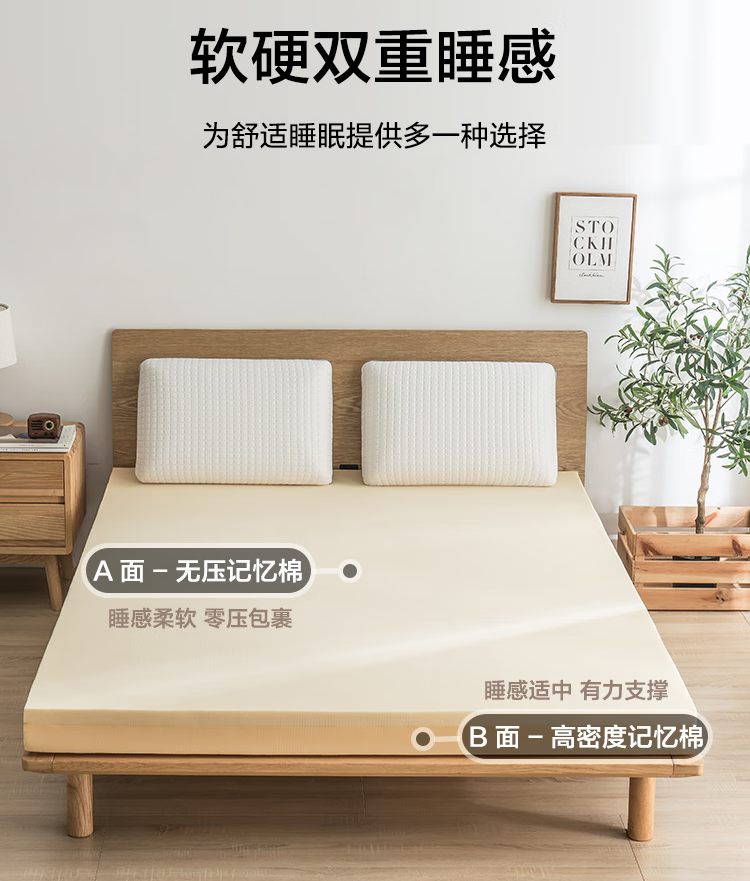 3. Company Profile
XXY Home Furnishings factory is a professional manufacturer of memory foam mattresses, Kids Play Couch, cushion and other household products. We have decades of experience and select high-quality materials to ensure that every customer can use them with confidence. 14 Inch Queen Memory Foam Mattress uses space memory foam, allowing you to sleep on it to relieve the stress of the whole day and help you sleep well.