Outdoor outings, picnics, long-distance self-driving tours, how can we miss this travel car mattress?
This travel car mattress is made of 45D memory foam with a thickness of 6.5cm, which is soft and comfortable. The multi-stage folding design can be flexibly and freely folded, and the double bed can be turned into a single bed in seconds. It is suitable for various SUV models. The mattress is locked and it is not easy to slip and slip, and the coat is made of crystal super soft shearling cloth, which is soft and breathable.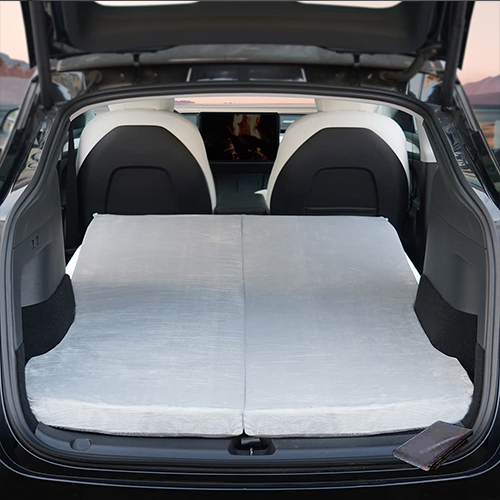 In addition, it is separately equipped with a bed cover made of cotton breathable fabric. The storage bag is made of thickened rice-high oxford cloth, which is thicker, explosion-proof and pressure-resistant, environmentally friendly and has no peculiar smell.
There are two types of mattress styles: two-fold and three-fold. The specifications of the two mattresses are the same, but the storage methods are different: the three-fold is flat-pressed into the storage bag, and the two-fold is rolled and pressed into the storage bag.
When traveling and driving tired, I really want to rest, but resting on the seat cannot achieve the effect of relaxing your whole body, and sitting and resting your neck is very uncomfortable. At this time, we need this must-have artifact for outdoor travel to perfectly solve the problem of rest. , so that you can spend every day of your travel comfortably.