As one of the important equipment for newborns, the quality and comfort of baby mattresses have an important impact on the growth and development of babies. XXY baby mattress is a high-quality mattress specially designed for babies. It has many advantages and can provide the most comfortable sleeping environment for babies and help them grow up healthily.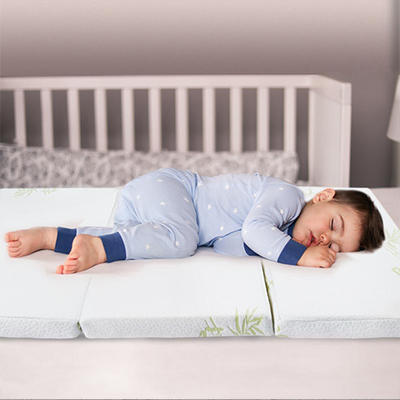 The XXY baby mattress uses the latest manufacturing processes and materials to ensure high quality and safety. The mattress uses 100% pure natural latex, which has excellent elasticity and air permeability, and can effectively reduce the risk of baby's allergies. At the same time, the mattress also uses high-density foam, which can provide the best support and comfort to help the baby maintain the correct sleeping position.
In addition to high-quality materials, XXY baby mattress also has a number of user-friendly designs. For example, the mattress adopts a double-sided design, one side is a hard side, which is suitable for newborns, and the other side is a soft side, which is suitable for older babies and can meet the needs of babies of different ages. In addition, the mattress is also waterproof and sweatproof, which can effectively prevent sweat and liquid from penetrating into the mattress, keeping it dry and clean.
The advantage of XXY baby mattress lies not only in high quality and humanized design, but also in its professional manufacturing process and strict quality control. The brand has advanced production equipment and technology, and each mattress has undergone multiple strict quality inspections and tests to ensure the highest quality standards. In addition, XXY baby mattresses have also passed a number of international certifications, such as ISO9001, SGS, etc., which is a brand you can rest assured to choose.
In short, XXY baby mattress is a high-quality mattress designed for babies, with multiple advantages and humanized design, it can provide babies with the most comfortable, safe and healthy sleeping environment. If you are looking for a high-quality baby mattress, you may wish to choose XXY baby mattress to fuel your baby's growth and development!