Nowadays, the most important thing for children is toys. All kinds of toys are piled up in the room, which is not only difficult to clean up, but also some toys are easy to cause some harm to children. Therefore, XXY factory has designed and produced a toy that can not only allow children to play well, but also protect children completely, and at the same time, children can sleep when they are tired from playing. This is Kids Play Couch.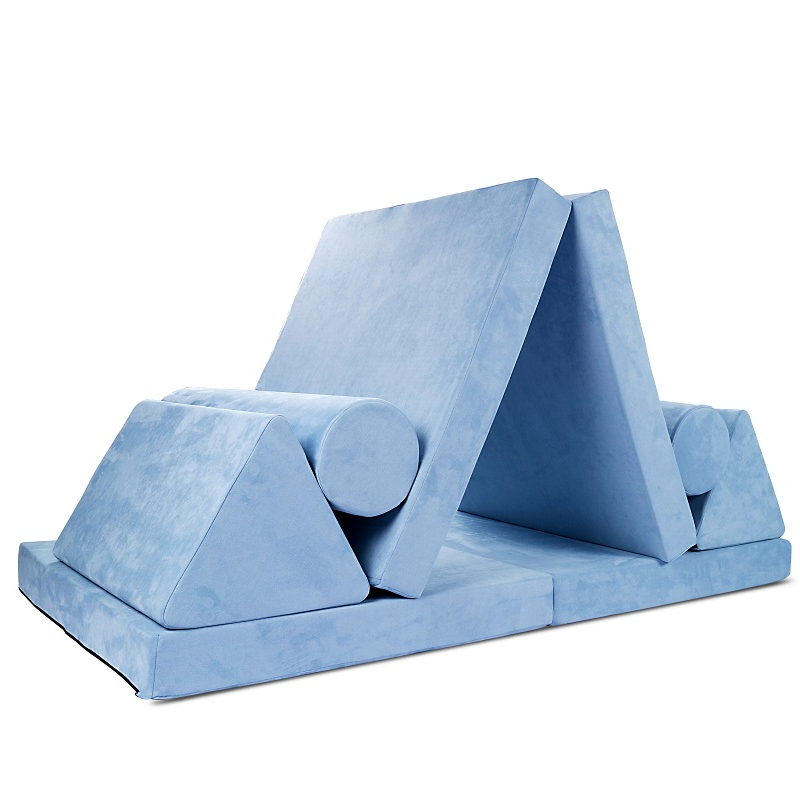 1. Can develop children's intelligence
This Kids Play Couch can develop children's intelligence very well. Kids Play Couch has a lot of small cubes, and children can put together a lot of small cubes to form different shapes or objects, which can also improve children's thinking with their brains and achieve the effect of developing intelligence;
2. High security
The outer layer of Kids Play Couch is made of high-quality foam, even if the child touches it, it will play a protective role and will not be easily injured;
3. Free to play
Toddlers and kids will love exploring, crawling and climbing on these comfortable mats. They can be used for play mats, two chairs, sofas, forts, or any structure they can think of. Kids Play Couch is widely recognized and developed because it is designed to promote imaginative play and gross motor skills in children.
It is precisely because of the above advantages that Kids Play Couch is loved by many children. If your child also wants to have XXY Kids Play Couch, please contact XXY, we support wholesale customization, so that you have more choices.